Hi! Today I am going to show you how to make a macro! This is for your basic Macro Command. You can use add-ons from Curse.com to automatically post your macro in said chat, but that is too complicated for me.
This is just the dumbed down version!!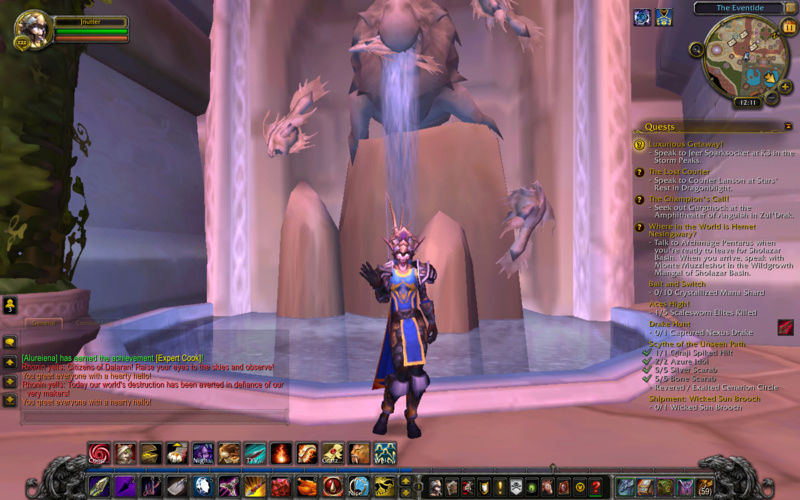 What you want to do first is type the command
/Macro
. It can be uppercase or lowercase, as it doesn't really matter. Nor does it matter what chat you use.
This will pull up a window. The two tabs are
General Macros
&
Player Specific Macros
. I personally prefer to use the Player specific macros, but you can choose what you like.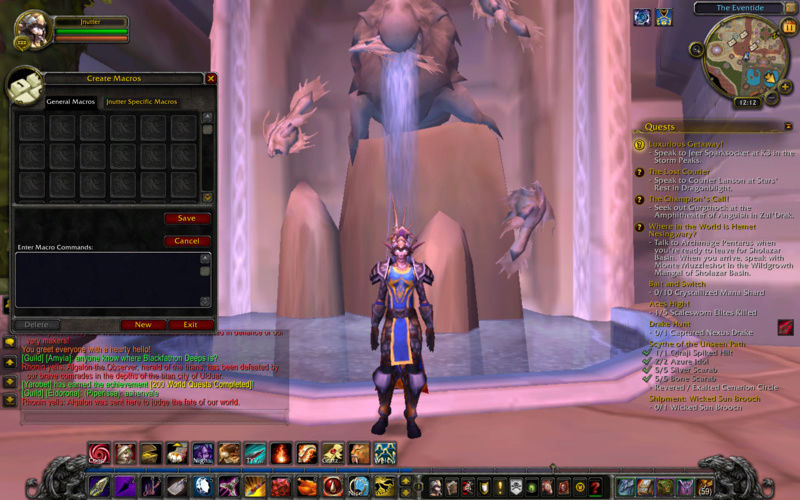 What you need to do next is click on
New
This will pull up another window.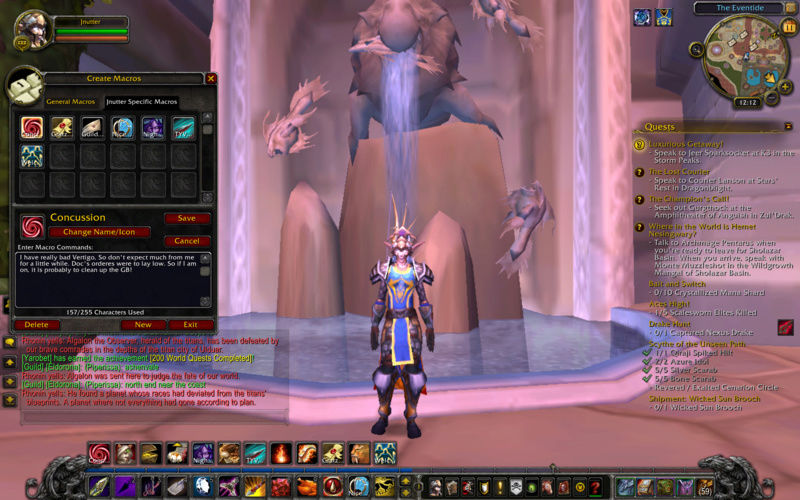 What you want to do next is the to give your Macro a special name. Nothing too fancy though, as the name can have
Only
16 characters. You should also choose a fun
Icon
for your macro. I chose blue fireworks, as 1: Blue is my favorite color, and 2: fireworks are generally used for celebrations!   There are
a few thousand
icons that you can choose from, so make it it's awesome!
Your next task is to type your Macro. This is done by
First
typing
/(whatever chat you are using this macro for)
. My macro is being used for Guild Chat. So the short command for that is
/g
. Down below I will leave a list of the different chats and their respective short commands.
Now that you have chosen your respective chat channel, type your message.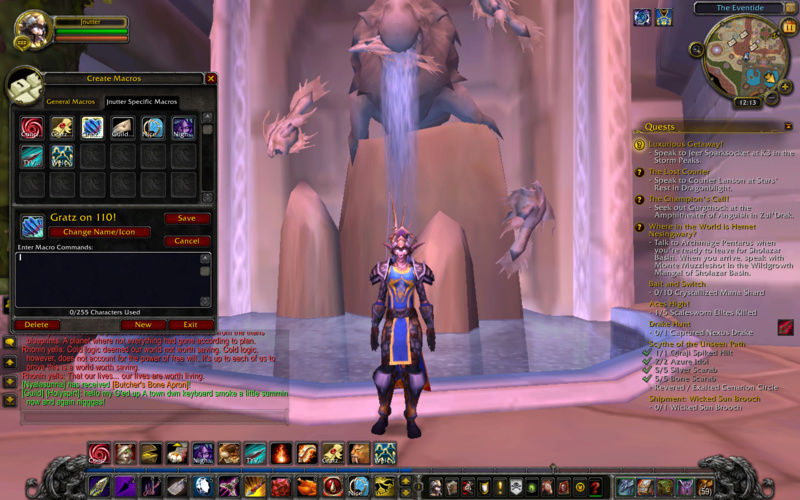 For my message, I chose
/g Gratz on 110!!!
. The way the macro works, is that it reads through your command. And it is somehow smart enough to employ what you tell it to do. This can be used to auto-cast specific spells, and do even more outside of the wow-verse. But since that is too complicated for me, I'm sticking with the Chat Macros.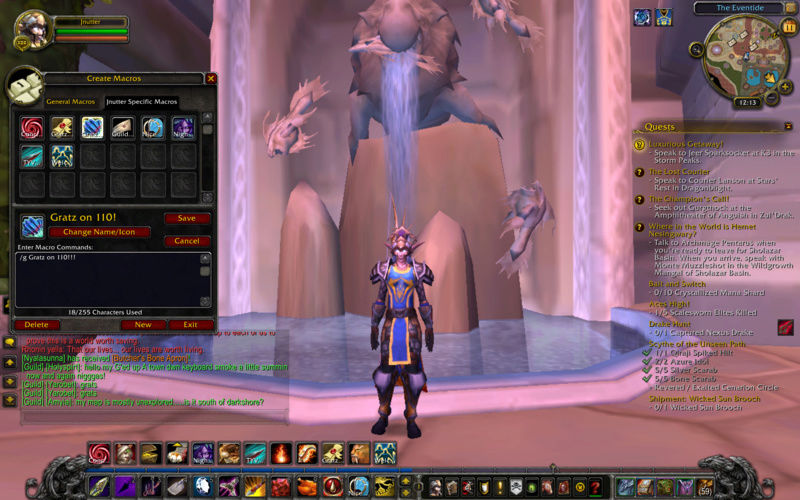 THIS IS THE MOST IMPORTANT STEP!!!
. Click Save.  If you do not click save, you will lose your macro command when you close the window. Now even though this wasn't too much work, more complex macros can be horrible. It'd be awful to put in all that work, forget to click save, and lose it all. That is why this is the
Most Important Step!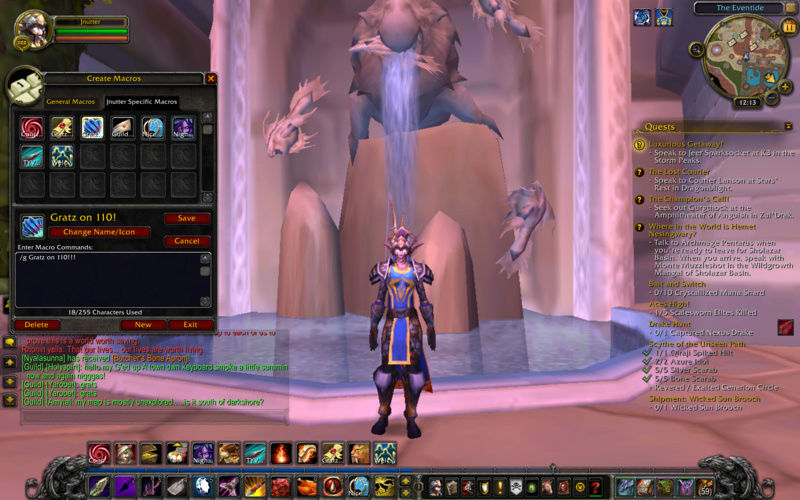 Finally, Drag your macro to your hot bar, or secondary hot bar! You can also Key-Bind your new macro.  Like for my
/g Nice One, Gratz!
. I have the specific key set to
-
. It's as simple as that!!
See Ya Round the WoW-Verse!!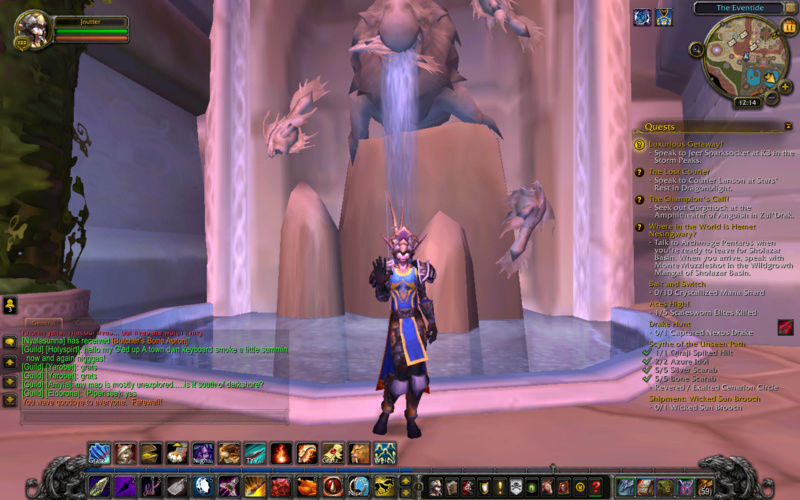 The Chats
Say--
/s
Yell--
/y
Guild--
/g
Instance--
/i
     Raid--
/r
     Reply--
/r
   Raid and Reply are somewhat interchangeable. I have used
/r
to get back to raid chat, and
/r
to reply to my whispers. There may be a more defined command, but I'm not sure what it could be.  

Party--
/p
Whisper--
/w