Some More Odd Happenings!
"Excuse me kind sir, But how are you doing that?" "Doing what?" "You are fishing in the air... Are you magic?" "Oh... I dunno. Why don't you accept my quest and we'll both forget this ever happened?" "Um, Ok..."
Turns out you can get drunk enough and pass out! However, i didn't have any drinks.... "WHO SPIKED THE FRUIT PUNCH!!?"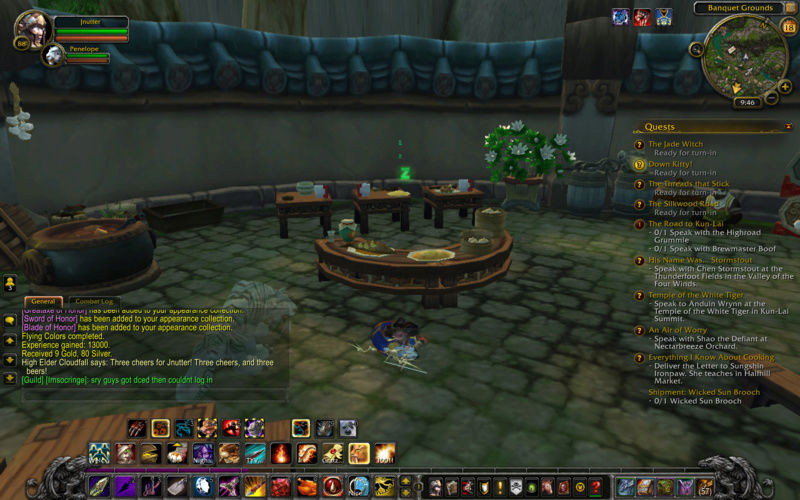 Somehow i got stuck on the Bell... But im floating on nothing.... This is view 2, view 1 is below.
This was what I first saw. Super confused. Especially when i figured out that i wasn't stuck on ANYTHING! Guess I'm just magic.
Whilst fighting Pirates on timeless Isle, I got knocked off the boat..... And landed here... No idea how, but it's possible to kill the pirates from here and not get shot back!!.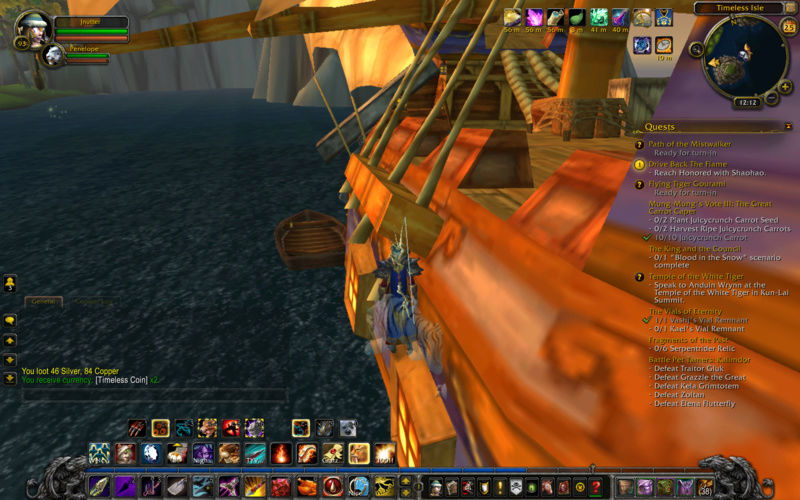 Where am I? Hint: Im stuck in the rocks!!!! This was really cool. Was just walking around and thought i could go into this cave entrance. Turns out it is blocked, but not entirely solid. I got about halfway through one rock, and if I sit down you cant see me!.